Back to all news
Shot Policy Change and its Impact at Auction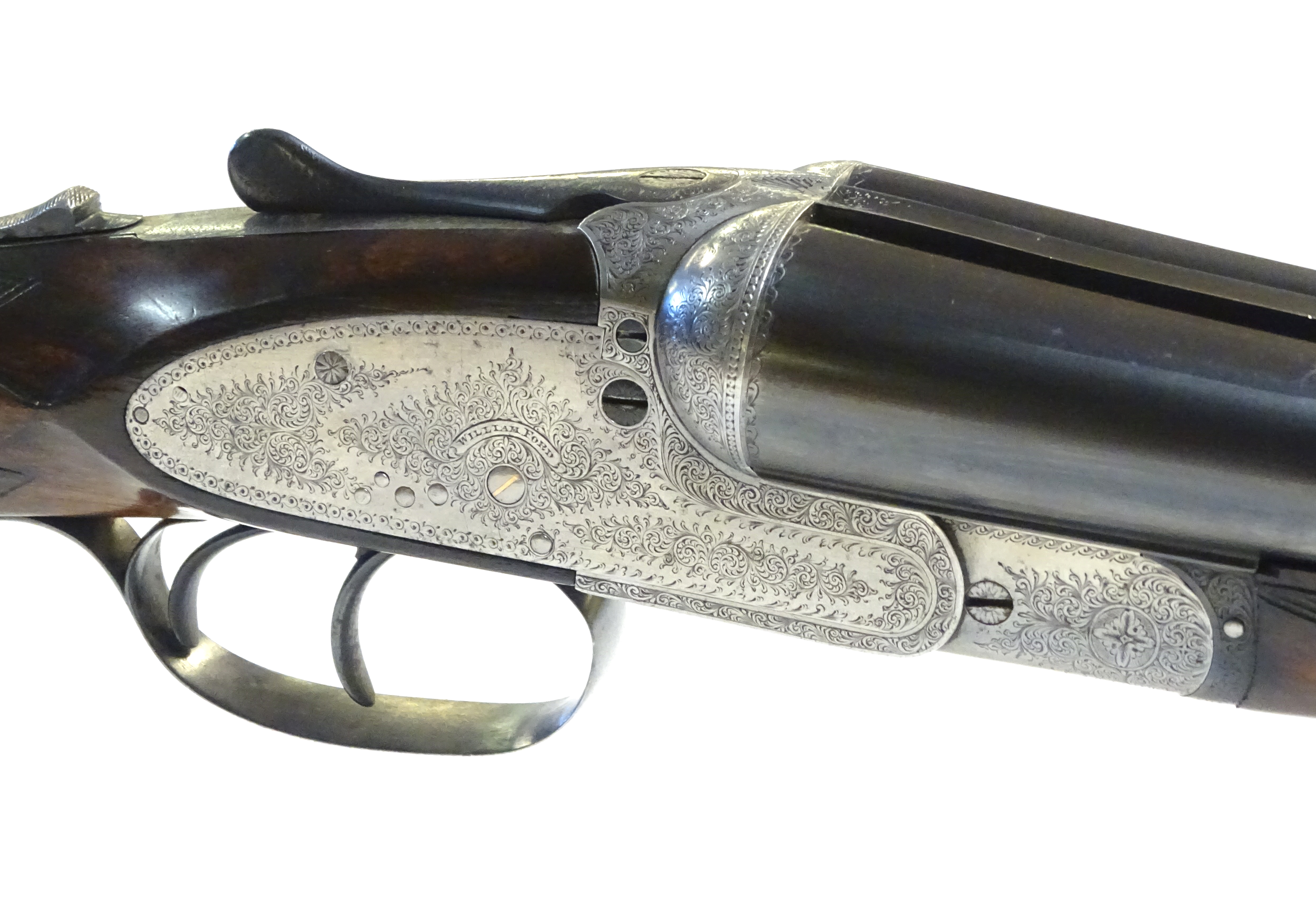 A group of shooting organisations, including the British Association for Shooting and Conservation and the Countryside Alliance, have announced a joint policy supporting a voluntary moratorium on the use of lead ammunition.
The news has been greeted with widespread criticism by the shooting community, with ammunition manufacturers underlining the difficulties in replacing lead within the associations' desired time frame of five years.
Despite the protests, it is likely that this voluntary ban signals the eventual introduction of restrictive legislation – with significant implications for the trade in vintage guns.
Uncertainty over the viability of the alternatives to lead has sustained a prevailing dismissive attitude among the shooting community, as concerns remain regarding ballistic qualities, cost, safety and suitability. The detail is heavy going.
Those wishing to switch over to 'non-toxic' ammunition have a choice of copper, iron-tungsten matrix, bismuth or steel. The former are ballistically similar to lead, but prohibitive in cost to the vast majority of users. Steel has therefore become the most commercially available form of non-toxic ammunition, and in certain configurations is a suitable replacement to lead for most applications. Steel cartridges are produced in two distinct forms: 'High Performance' (heavy loads, suitable only for use in guns specifically proof tested for steel shot) and 'Standard', (less powerful loads suitable for most, but not all guns).
There's a catch. As a base metal, steel is far more dense than lead, which presents two major safety concerns.
The internal barrel walls of a shotgun can be scored by contact with an equally hard metal, so steel shot is loaded into a substantial plastic cup wad which encloses the shot, protecting the bores until the projectile exits the muzzle. The downside to this solution is the dispersal of plastic waste; some biodegradable alternatives exist though development is still in the early stages.
Additionally, the muzzle can be damaged by shot which cannot deform to allow for choke constriction - meaning the barrels can become structurally undermined - and therefore, scrap. The regulatory authorities at CIP and the London and Birmingham Proof Houses advise that standard steel loads can be safely used in any gun having half choke (0.020 thousands of an inch) or less constriction – as long as the pressures produced by the cartridges correspond to the pressure which the gun has been proof tested, and cartridge case length corresponds to chamber length. Furthermore, currently there are comparatively few steel loads on the market, with a total absence of 28 and .410 bore cartridges, and nothing currently available in the traditional 2 ½" case length. There remains doubt over whether steel can be safely used in any Damascus barrelled gun.  
Still with me? Well, all of this detail is significant to many of the guns we see at auction, precisely because 99% of them are of older manufacture. A ban on the very material which these guns were designed, built and tested to fire would require those of use who appreciate and use vintage hand made English sidelocks – or even 20 year old over and unders – to proceed with extreme caution.
Before loading up with steel, it is important to have your gun's suitability checked by a competent gunsmith. Suitability will depend upon choke, barrel wall thickness and bore  measurements – but don't forget that the cartridges you subsequently purchase must also correspond to the chamber length and pressure limit at which your gun was proof tested.
Here at Claydon Auctioneers undertake these checks on every gun and are happy to provide this information (along with general condition reports) upon request. If you are thinking of purchasing an additional gun for use with non-toxic shot, you may find one with us - our next Sporting and Country Pursuits auction will take place in October. Whilst our Sporting and Country Pursuits auctions include a large number of shotguns and rifles, they also include a number of items relating to hunting and shooting, together other sports. All entries are now welcome.
By Ross McIvor