Back to all news
Bidding at auction from the comfort of your own home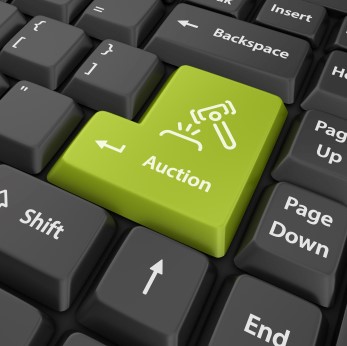 The spread of Coronavirus (COVID-19) has caused much uncertainty for small businesses. Despite the current climate, Claydon Auctioneers would like to reassure both bidders and vendors alike that we are still able to offer our online services, providing valuations via email and online auctions with online remote bidding.
The rise and spread of the pandemic has prompted widespread home isolation. For many, spending extended periods of time restricted within the four walls of their home is unusual and unexpected. Perhaps now will be the time you suddenly realise just how awful that kitchen table is, or how void of artwork your walls are! And, when the inevitable boredom finally kicks in, why not browse an auction catalogue or partake in an exciting live online auction…
If you are new to the auction world, we want to reassure you that buying at auction doesn't have to be a dauting experience. These days, it's not all formal salerooms, imposing auctioneers, room and telephone bidders. Here at Claydon Auctioneers, for example, we have embraced online auctions. Our customers now have the option to browse our catalogues and bid from the comfort of their own home. Bidding at auction really is as easy as scrolling through Instagram or shopping on eBay; all you need is an internet connection and a smart phone!
Our auctions offer a wealth of interesting pieces, each an attractive alternative to popular (and unnecessarily expensive!) retail items. From furniture and paintings, to jewellery and collectable curios, there really is something for everyone. Whatever your budget, we've got something for you!
Now, more than ever, having an online presence is paramount. We are therefore pleased to offer remote access to several of our services:
- Online Bidding: Bid live at an auction from your computer, mobile device or tablet using our bidding platform 'Claydon Live', or one of a number of popular online bidding services.
- Condition Reports: We urge all prospective bidders to request condition reports on items of interest prior to bidding. We are happy to provide this service free of charge via email.
- Pre-Auction Valuations: We offer free pre-auction valuations for items you wish to consign for auction; this process is as simple as submitting details of the item(s) together with photographs.
For more information, check out our easy 'Buying Guide', which outlines the bidding process in more detail.
By Jen Mason